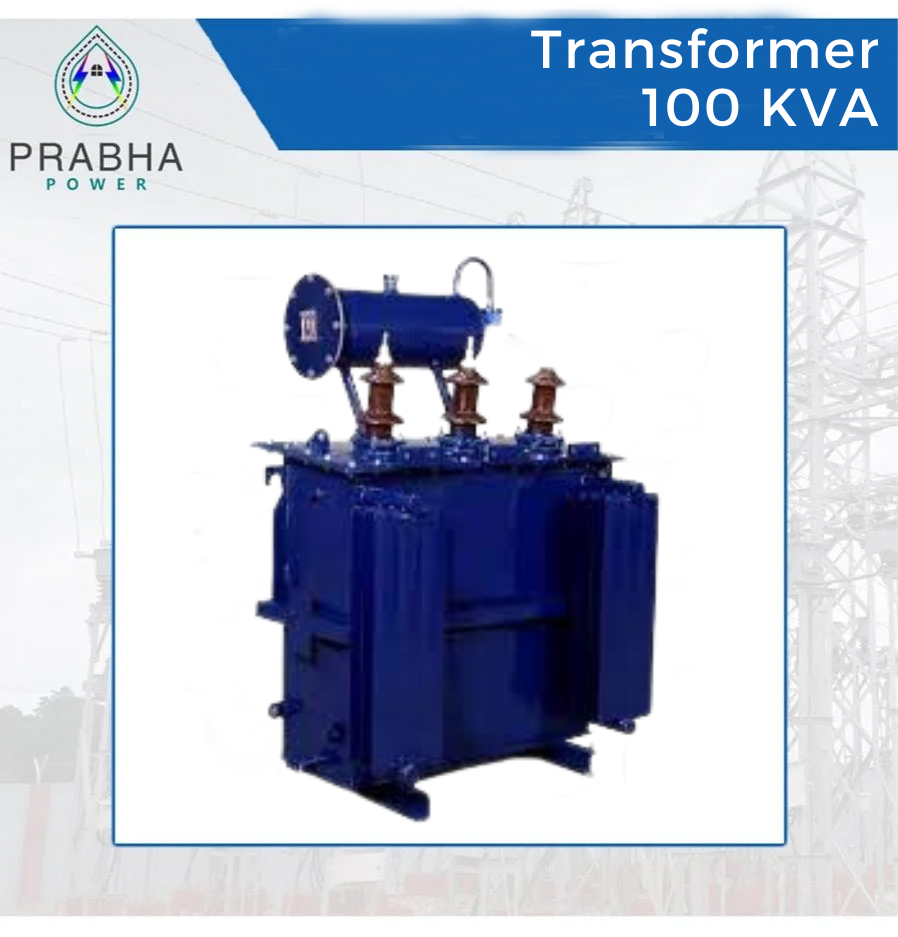 Buy Transformer 100 KVA at prabha power
Buy Transformer 100 KVA at Prabha Power for transmission and distribution line projects
A 100 KVA transformer is an electrical transformer that is suitable to handle a maximum power output of 100 kilovolt-amperes (kVA). This type of transformer is commonly suitable for medium-sized power distribution networks or for industrial applications that require moderate to high power outputs. Prabha Power 100 KVA transformers are perfect to step down the voltage of electricity to a level that is suitable for use by end-users. Also, they are available in both single-phase and three-phase configurations.
Explore Best Of Our Power Distribution Transformer Products
Aggregators and Providers of Products & Solutions for Transmission and Distribution line Projects
Buy High Quality Transformer 100 KVA At Prabha Power
Benefits
Power Handling Capacity: The Transformer 100 KVA efficiently handles medium-sized power loads, making it ideal for industries and commercial establishments with moderate energy demands.

Energy Efficiency: Operating with high energy efficiency, this transformer reduces energy losses and minimizes operating costs, contributing to long-term savings.

Reliable Performance: Ensures a stable and consistent power supply, minimizing disruptions and downtime, critical for maintaining uninterrupted operations.

Compact Design: The compact size of the Transformer 100 KVA allows for easy installation and space optimization, making it suitable for areas with limited space constraints.

Durability: Built with high-quality materials and robust construction, this transformer offers exceptional durability and long-term reliability, ensuring a solid investment.

Versatile Application: Suitable for a wide range of medium-scale industries and commercial buildings, providing reliable power distribution solutions.

Advanced Safety Features: Equipped with comprehensive safety mechanisms, the Transformer 100KVA ensures personnel and equipment safety, creating a secure working environment.
Salient features
Efficient power distribution

Reliability, 

Cost-effectiveness, and 

Long-term performance for your medium-scale applications.
GET IN TOUCH WITH PRABHA POWER