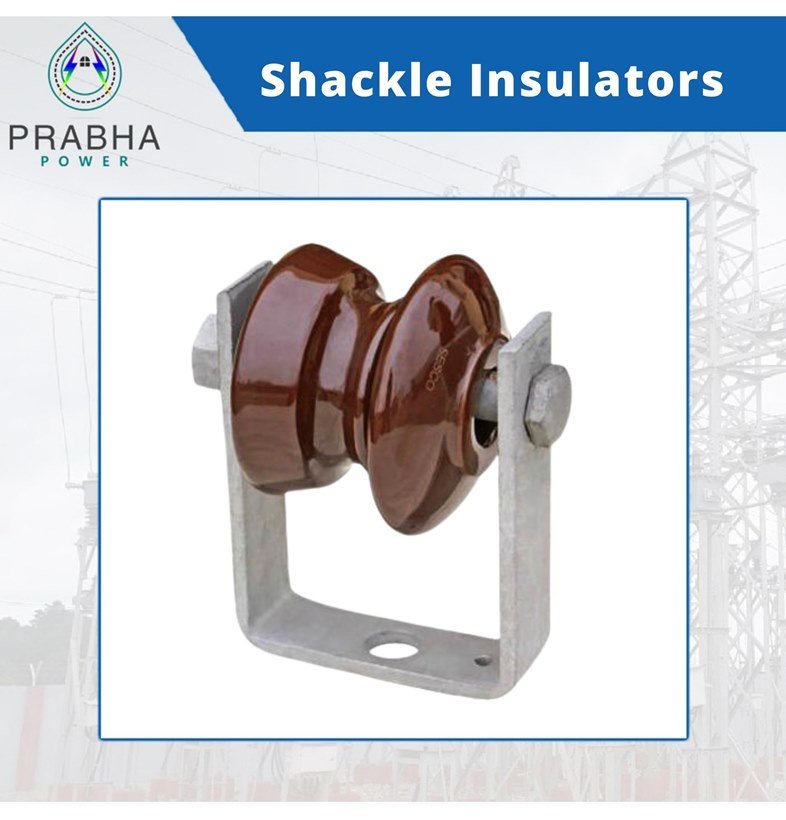 Buy Shackle Insulators at prabha power
buy High Quality Shackle Insulators at Prabha Power for Power Transmission and Distribution Line projects
Get the high-end power transmission line insulation items at Prabha Power, a unit of Prabha and Associates. Shackle insulator for power transmission line, that is used in distribution networks that works with low voltage is known as a shackle insulator. This power transmission line insulator is also known as a spool power transmission line insulator. These power transmission line insulators can be worked in two positions horizontal otherwise vertical. Shackle power transmission line insulators are normally used in low voltage power transmission line, distribution lines either in a horizontal or vertical position. These are mainly made of porcelain material.
Explore best of Our Insulation Products
Aggregators and Providers of Products & Solutions for Transmission & Distribution line Projects
Buy High Quality Shackle Insulators at Prabha Power
At present, shackle insulator are used as strain power transmission line insulators. They are used in less voltage distribution lines. Shackle power transmission line insulators are used in a vertical position or horizontal position. These are connected to the pole using bolt otherwise cross arm. Advantages of Shackle power transmission line Insulators: These are highly dependable to conductors. These can easily be designed to satisfy the requirements of electricity. These can be employed in vertical applications as well as horizontal settings. Porcelain shackles Insulators can bear high currents and temperature.
GET IN TOUCH WITH PRABHA POWER